Opis:
Świecą w ciemnym, głupawym sznurku
Ta pozycja jest idealna na okazje do świętowania, szczególnie podczas nocnych uroczystości.
G niski w ciemnym, głupawym sznurku z pewnością będzie wielkim hitem na twojej imprezie! Używaj zwariowanego sznurka, by dodawać natychmiastową zabawę do bardziej codziennych przedmiotów, grać w gry towarzyskie, tworzyć głupią sztukę (na świeżym powietrzu) ​​lub spryskać ciemne kąty i sufit, aby stworzyć niesamowitą poświatę w ciemnym efekcie sieci cob, która ma związek z Halloween. Czujesz się naprawdę głupio? Spryskaj szalony sznur wokół siebie lub natychmiastowy fantazyjny strój (poświata w ciemnej mumii, ktoś?) Lub po prostu rozpylisz się w powietrze na parkietach i tym podobnych, aby dodać trochę bardziej maniakalnej atmosfery na imprezy!
Instrukcja i funkcja:

-Przechowywać w temperaturze pokojowej.
dobrze się wymień przed użyciem.
-Eco-freindlly i bezpieczny ciąg imprezowy
-Colorful, inny kolor z różnymi główkami, widoczne do użycia.
Stosowanie gazu niepalnego jest bezpieczne.

-To co najmniej 2yea rs czas gwarancji.
Crazy and Magic w nocnych imprezach
------ z poświatą w ciemnym sznurkowym sznurku !!!

Specyfikacja produktu
| | |
| --- | --- |
| Descraption: | Glow in the dark sillk string spray |
| Can material: | Tinplate |
| Can size: | 52*128MM |
| Capacity: | 250ml |
| Color: | Red/pink/blue/green/yellow/purple |
| Net weight: | 45g or customization |
| Packing | with display box or 48pcs/ctn |
| Measures: | 45*29*17cm |
Uwaga:
-Nie umieszczaj go spodem do góry podczas spryskiwania.
-Nie kontaktować się z oczami.
-Nie połykaj, musi trzymać z dala od światła słonecznego.
-Nie wystawiać na działanie temperatur powyżej 50 ℃ (120F )
kolorowy obraz: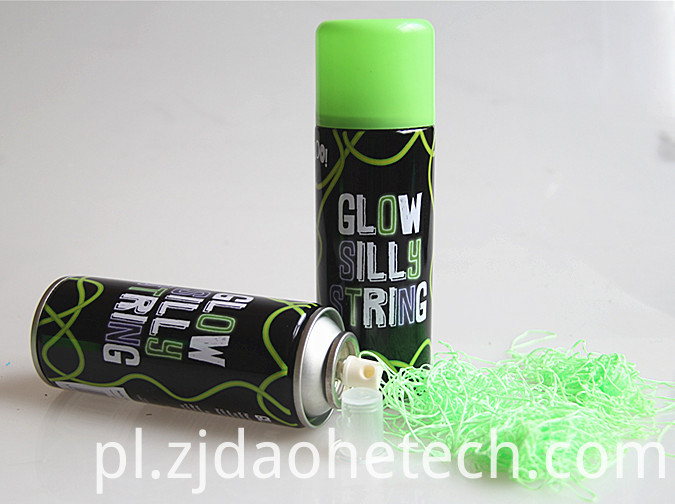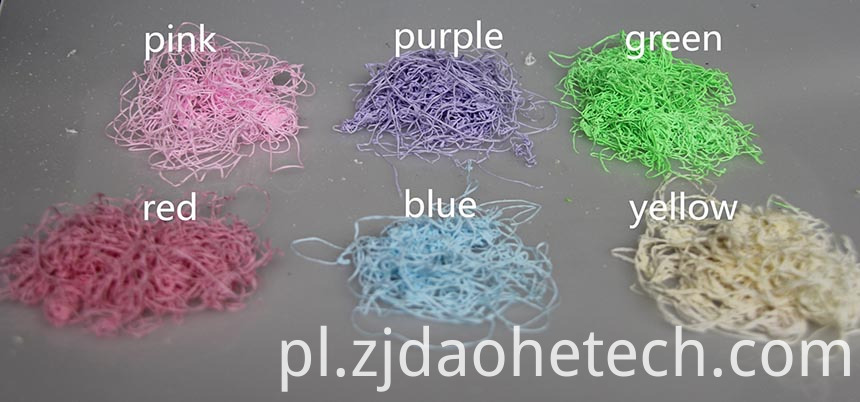 Kategorie o produkcie : Strona String