opis:

Blu-box 20 cm popper na imprezę ze sprężonym powietrzem to nowy design z tym samym designem niebieski box.it wygląda pięknie i dzieci piękne z wiekiem 8 lat +. Ten produkt ze zwykłymi tradycyjnymi fajerwerkami to nie to samo, bez zapłonu, kontrola sprężonego powietrza, użytkownicy tylko potrzebują aby delikatnie obracać cylinder, wszystkie Twoje idealne materiały wypełniające są rozpylane w powietrzu w zakresie od 3 do 10 m, zamieszkiwanie kolorów, zwiększ świąteczną uroczystość dla Ciebie. ten popper w konfetti jest szeroko stosowany na weselu, w nowym roku, w sklepie itp.

Cecha:
Ten produkt nie ma ognia.

Ten produkt jest bez zanieczyszczeń

Ten produkt nie zawiera kurzu.
Produkty specyficzne:
Product name

20cm New design party confetti popper

Upside cylinder

Strong paper tube

Bottom cylinder

Iron bottle

Inside filling

Color paper, Metallic foil, Streamers, Color rose petals etc.

size

20 cm

Cylinder design

New design and logo is available

Power

Compressed air

Opening

Rotary type

Certificate

EN71(SGS)

Usage

Twist the iron bottle

Packing Details

Inner boxes

24pcs/color box

Cartons

50x34x23 cm/96pcs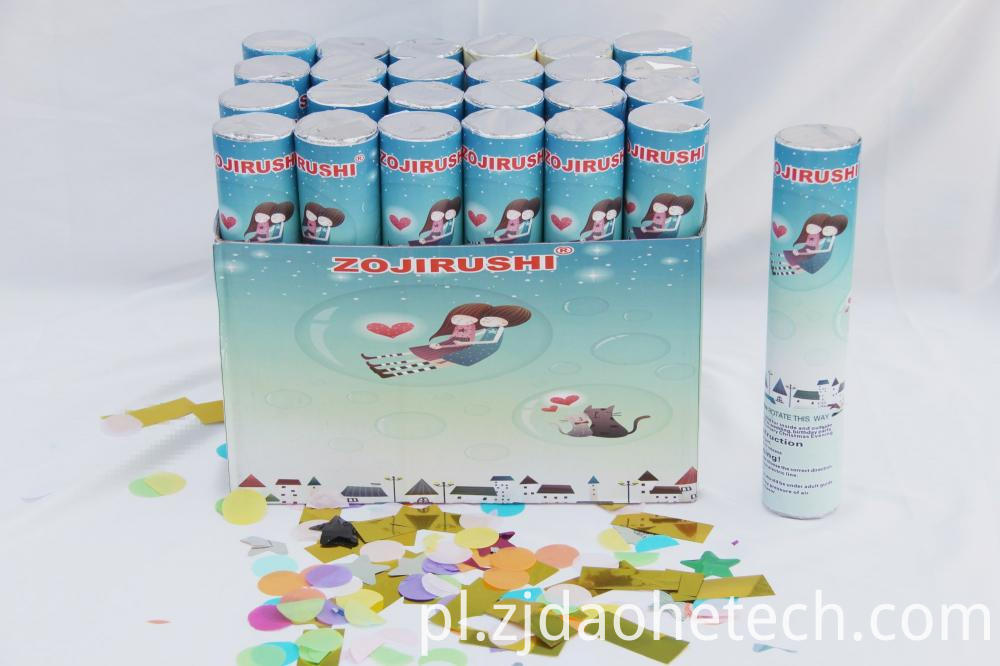 Znaki ponownego wyboru: różne wypełnienia projektowe do sprawdzenia, avalibale OEM.

Kategorie o produkcie : Party Popper > Popper z sprężonym powietrzem