Opis:
300 ml Auto Spray Refill Air Freshener to nasz nowo zaprojektowany klient w Chile z podstawą na wodę, płytą o pojemności 300 ml z nadrukiem klienta. jest to automatyczny system napełniania sprayem o dobrej jakości.
- Jest przyjazny dla środowiska, nie szkodzi ludziom.

-to nadaje się do domu, samochodu, biura, toalety, hotelu i itp.
-To ma wiele różnych zapachów do wyboru.
-Jest łatwy w użyciu, użytkownik może odświeżyć powietrze w dowolnym miejscu i czasie, bardzo wygodne.
-Jest to 2-3 lata przechowywania bez wycieków, nie musisz martwić się jakością po otrzymaniu ładunku
Uwaga:
- Nie należy wystawiać urządzenia na działanie ciepła lub otwartego ognia, ani przechowywać w temperaturze powyżej 120 ℉ (50 ℃ ).
- Nie rozpylać w pobliżu otwartego ognia lub żarzącego się materiału.
- Nie rozpylać w kierunku twarzy. W przypadku kontaktu z oczami dobrze przepłukać oczy wodą. Jeśli podrażnienie utrzymuje się, skontaktuj się z lekarzem.

- Nie należy celowo wdychać oparów lub rozpylonej mgły.
- Unikaj zanieczyszczenia żywności.
- Unikaj rozpylania na lakierowanych lub lakierowanych powierzchniach.
- Przechowywać w chłodnym, suchym miejscu.
Specyfikacja Produts:

| | |
| --- | --- |
| Product name | 300 ml auto spray refill air freshener |
| Base | Water base |
| Capacity | 250 ml or 300 ml |
| Tinplate size | 65*105 mm |
| Usage | spray |
| Packing: | 24 pcs/color box |
| Meas. | 53 x 40 x 15.5 cm |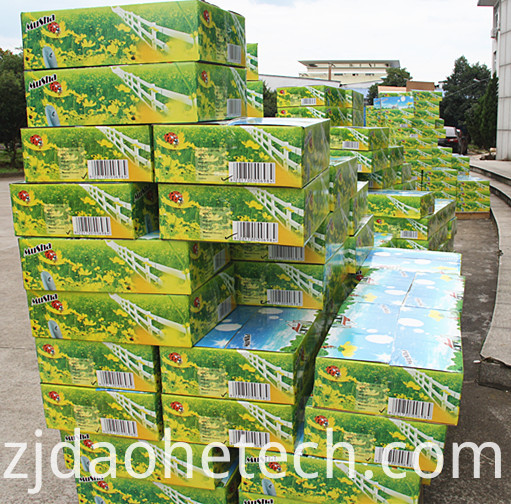 Uwaga: Uwaga: